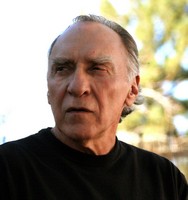 For speaking / presentations, visit...
Stephen W. Frueh M.Div, PhD is the creator of The With These Rings Project. Volume I of With These Rings was released in April 2007. Volume II will be available summer 2007.
Stephen is a coach, mentor, speaker and writer. He works with couples helping them to discover new pathways to intimate relating – The Three Journeys within Marriage. The With These Rings© model offers innovative approaches to the Marriage Conversation ©, a new paradigm for understanding the possibilities within marriage, and a unique strategy for embracing conflict.
Stephen is also a leadership consultant and coach www.ExecutivePrivilegeOnline.com and he works with high stress level executive marriages.
As a leadership coach, Stephen brings teams unusual approaches to high performance, conflict, and leadership challenges. He has worked with major corporations, small to mid-size businesses and organizations helping them to define their leadership challenges and to co-create pathways to leadership excellence.
Healthy, focused leaders are in high demand in all business environments. They are also at risk because most leadership strategies do not consider the balance, centering and nourishment that high performing leaders need to sustain excellence. Personal effectiveness in relationships is integral to achieving that balance.
His own experience is vast and his ability to communicate through the use of unique models, personal experience and highly relevant stories makes him exceptional in front of a group.
Stephen offers keynotes, seminars and workshops as well as personal coaching and mentoring. He is available to coach the creation of weekend retreats for couples and for leadership teams. He is also available and skilled at facilitating these events.
Contact Stephen at:
Stephen@ExecutivePrivilegeOnline.com
805 527 2600